Introduction
Welcome to Paras Homes Pvt. Ltd. Established in 1991 we are a well renowned company in the field of construction. 'Paras Homes' was established with an aim to provide quality homes at affordable prices. Over last two decades, we have earned name and goodwill only because of the quality and services that we render to our customers. While conceiving new projects we keep in mind your aspirations, status, lifestyle and state of mind. Strong structure, functionality and aesthetics remain the main focus while designing your dream home.
More...
Contact Us
Paras Homes Pvt. Ltd.
Paras House, Plot No. 2, Mezzanine Floor, Near City Bank,
Zone - I, M. P. Nagar, Bhopal (M.P.)
Phone No. 0755-6544136
Mobile No. 8305416918, 8305416919, 8305416920

Email: parashomes@gmail.com
Ongoing Projects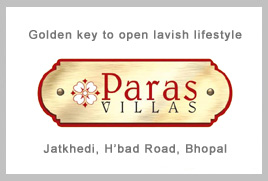 Paras Villas is one of the most adorable and lavishness colony of Bhopal. It is built with the affection and love, so that you will get a peaceful and gracious environment.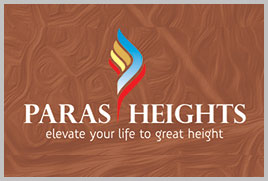 Paras Heights is a residential opportunity of 2 and 3 BHK flats which stands apart as the landmark of luxury.
Paras Enclave is an elegant township of 2 and 3 BHK flats situated at one of the most wished location in the city of lakes.